Legal Transcription

Services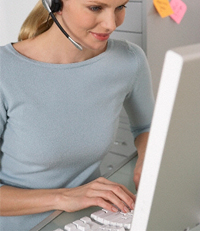 Legal Transcriptions
need to adhere to some important guidelines to maintain confidentiality and ensure accuracy. They must also be cost-effectively produced and all the while keeping up with changes in technology and adapting to many other challenges that may take professionals away from their core business activities.
Lingotrans Services provides flexible, cost-effective, and accurate TRANSCRIPTION SERVICES tailored to meet the specific needs of any service provider so that doing business is uninterrupted for you.
We are a one-stop centre for all your audio recording transcription and translation needs. We are familiar with all audio formats and the special requirements of foreign language translation.
| | | | |
| --- | --- | --- | --- |
| | | | |
| Cassette Tape | Micro Cassette | DVD / CD | Digital Recorder |
The Transcription Process

Here's how legal transcription works: a client records the conversation or speech in a media of their choice. This information is then converted into an audio file and sent to us via email or over the web. You could also burn the data to a recordable CD and mail or despatch it to us.

From there, our experts work together on transcribing your information with care and accuracy. A transcriber listens to the audio and puts the information into a document. A proof-reader then reviews the typed document for errors, inaudible segments, and confirms the facts. Once completed, the transcribed documents are sent to the customer who will review the information to ensure requirements were precisely met.

All transcripts are legally certified for court presentation.

We provide transcription for services that include, but not limited to:

Hearings, Briefs, Pleadings, Appeals, Depositions, Evidence/Legal arguments, Interviews, Court Proceedings, Interrogations, Judgments, Presentations, Legal examinations, Public hearings, Arbitrations, Seminars and Conferences, Annual General Meetings etc.

COPYRIGHT © 2010-2012 Lingotrans Services Pte Ltd - All rights reserved.